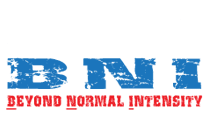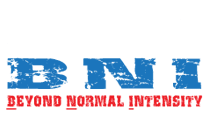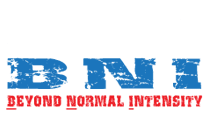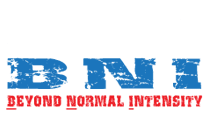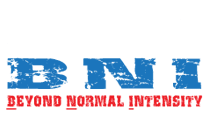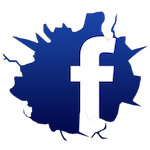 Just moved here and lucked into BNI because it was close to where I found a place. Lucky me, awesome coaches, great programming (even if it kicks my ass daily) and a great facility overall.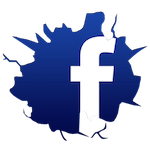 I love the variety of programs offered at Crossfit BNI. There is a program for any fitness level. The vibe is awesome, everyone is welcoming and pleasant. I especially love that the staff is so focused on proper form. To me, this shows that their members are not "just a number" but that they genuinely care about helping you reach your goals.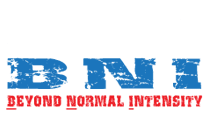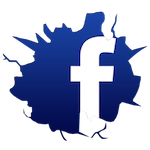 I was in Tampa area and did a drop in, I am so glad I did! Great Box!! The athletes were so welcoming to an out of towner. Saturday is team WOD and I suggest you hit it if you're in the area. You will get a great workout.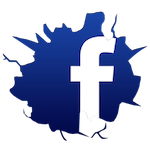 Best place ever! Great coaching and friendly atmosphere. So happy to have found this place.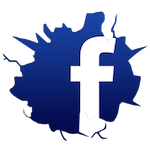 I had to come as a drop in while training in Tampa, everyone was super helpful and friendly!!! Thank you guys for helping me out!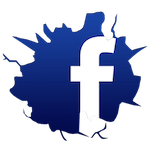 Wow! Love this gym! Coaching is outstanding along with the crossfit community vibe they have going here!
I started working out at BNI on 7/25/16. At this time i feel like it was one of the best decisions i have made towards being more active. The traditional gym setting wasn't cutting it for me. Here you have only one thing to do and thats show up, and BNI handles the rest. The atmosphere is awesome, good people. Since starting at BNI my range of motion is much better and I always look forward to the next WOD to post everyday! Most importantly the Workout Schedule is very convenient with your work schedule. I highly recommend people to check it out!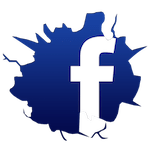 Best. Gym. EVER. Love the helpful coaches and the sense of camaraderie you get from the group classes.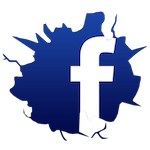 Just started at BNI and its been a great experience! Super friendly people willing to help newbies like myself lol.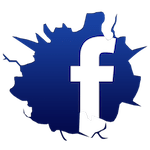 Most encouraging, supportive, motivating, inspiring group of coaches and athletes you'll find! So happy to have found this place!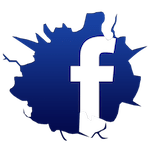 The vibe is AWESOME here! Best crossfit gym I've encountered! Look forward to coming here each time! #CoachKevinRocks !!!!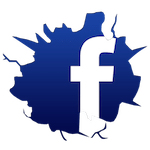 Excellent facility and staff. If you are looking for a cross fit gym in brandon, this is it.
I had been looking in the area for a personal trainer for months. I finally thought I found a great fitness studio but after receiving horrible customer service I refused to give them my business and started back on my journey to finding the right place. That was a blessing in disguise because it led me to Crossfit BNI. I knew nothing about Crossfit and honestly was a little intimidated by it but knew I needed a trainer to get my behind back in gear. After speaking to the owner, Mike, I knew there was something special about this place.
I have trained with several trainers in my life and after a month of training with Mike this is the first time I've started seeing results within 4 weeks. Every time I go in for training I know my body is going to be challenged and even my mind challenged to push myself through the work out. I love that they don't have the typical gym chain equipment so I'm doing exercises I've never done before and utilizing my full body which is empowering and increasing my strength. I also love that Mike is there to guide me on some of the supplements I need to take to help my body recover after workouts but give me endurance and energy during them. I leave every work out feeling like not only did I get my money's worth but that I got the best workout ever. I literally leave there drenched in sweat every single time and it's an amazing feeling.
Crossfit BNI has so many membership choices to choose from too so if you are not looking for PT like I was they have a ton of other options. I love that the clients are at all different ability levels and they still kill the workout (I haven't taken a class but sometimes there are classes going on while I'm there). I see that everyone is encouraging and pushes each other. They also have yoga and I can't wait to take one of those classes. Another thing that's really awesome is if you are a woman who wants some inspiration/motivation – I've never seen so many ripped women as you will find here. It pushes me that much harder doing my workouts!!! I love my trainer (Mike is the owner too by the way) and his facility! This is just an amazing atmosphere to be in and I highly recommend this fitness studio. You will not find a better one in the area (trust me I've done my research, checked out many places and talked to many other trainers). Crossfit BNI is results focused and you will be doing exercises and lifting weights you never thought you could! Do something today your future self will thank you for!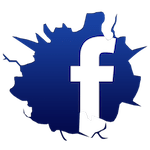 Great box to workout in and totally friendly atmosphere! Top notch coaching and full of athletes that strive for continuous improvement!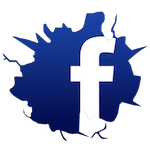 Our box is closed temporarily while we move locations. A few of us dropped in today and were immediately welcomed. One of the biggest reasons we chose this box was because they are kid friendly. My two girls dropped right in to the kids area and made friends, while our one year old son watched the WOD from his stroller on the sides. The WOD was tough and the coaches were great. I wouldn't hesitate to drop in again. May even go back tomorrow. Thanks for a great WOD and warm welcome!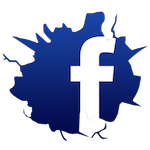 Honestly, you are not going to get better training in the Brandon/Riverview area. There are 6-7 coaches there who don't take their eyes off of you, making sure you have the proper form and also making sure you won't hurt yourself of course ;) They really know what they're doing. Some of the coaches are former military…etc. Everyone is so friendly and their new location is great! big, clean and convenient. If you ever thought about starting CrossFit, take an onramp course with BNI. They are not going to steer you wrong. Within months, you'll be that athlete you never thought you could be.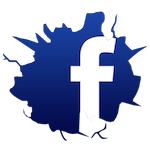 Best programs, outstanding coaches and the peeps in my group are supportive and energizing!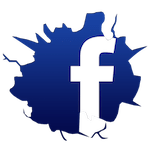 I have been at CrossBNI for four months now. I am one lucky sob to land in such a great place. Mike, the owner, is continuously making the place better and taking meticulous care of his box. The coaches are fantastic and their knowledge is beyond what most of us even need. The two main coaches, Mick "fear the beard" and Jim have built great bonds with each and every athlete their - no matter the skill level. This box welcomes everyone and turns them into CrossFit animals!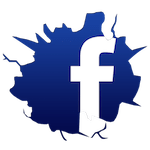 CrossFit BNI Saved my Life - (Wrote this a while ago; never posted, but I have told this story plenty times even on stage to crowds)
I was a football and soccer player most of high school and some college. Being a football player you develop certain eating habits that I never changed. I have been overweight since college, like most I grew up and got married. Several times I tried to lose weight trough diets, starvation, and cardio. I always gained the weight back plus more. Then one day my wife came to me and said we need to start thinking about children. That was a reality check to me. I went to my doctor and the scale said 347 pounds and I had high cholesterol and he told me a cardiac event (heart attack or stroke) was imminent in the next 5 years. Took a few months to sink in, but I finally started to take steps, but nothing was really moving the scale. So I started researching and heard a lot about Crossfit. So looked to find places in my area and wound up calling Beth at Crossfit BNI in February and told her about my weight and goals. I also told her about my fears and my misgiving about starting a program like this.
I was unable to a push up, sit-up, or box jump, I had a BMI over 40%. Didn't think I could do it after the first week or 2. Plus I was so..so embarrassed and ashamed I didn't want anyone to even see me working out. Beth started working with me twice a week making me feel comfortable with myself and fitness level. Lots of encouragement, guidance and patience showing me how to properly do each movement, I eventually started to get it. I started to improve on my exercises gradually to the point I was able to join the class. Once I joined the class I leaned that it was more than just a group of people, but fraternity all wanting to get the best out of each. In the class I heard nothing, but "Come on", "You can do it, finish it out", and "don't quit". You quickly become addicted to the exercises and the culture.
With each passing week I saw pounds fall off and my clothes fit looser (Just like Beth and Mike said they would). With a lot of hard work and dedication I have lost about 100 pounds and went from a 52 inch waist to a 38 inch waste and I am still going. My friends and family can't believe it, and my mom almost cried. My co-workers are star-struck, and always ask me what I am doing, and I always say "CrossFit you are welcome to come". I have always been a top employee at my company, but when a high ranking Execs come to you and say "You are trimming up, good job" you start appreciate all the hard work. It more than just weight loss and getting fit it is a change in your quality of life. It requires a commitment, but if you are serious about getting healthy and you want "REAL" results. You need to talk to Beth and Mike at CrossFit BNI and get started on your journey.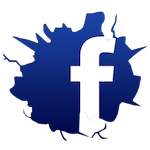 Absolutely love CrossFit BNI! This is only my second week but I have nothing but good things to say. Every coach has been so welcoming and encouraging to me! Throughout the works out someone is always watching to make sure I'm properly doing the work outs...If not they help me on my form . It's just an awesome gym & the works outs are great! Can honestly say I'm seeing results already so glad I found this gym! Recommend everyone to join!!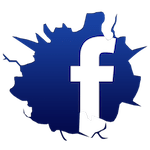 My husband and I have been going for almost two months and we love BNI!! Everyone regardless of level supports each other and pushes each other. Crossfit has made a huge difference in all aspects of our life and we are hooked!! Thanks for welcoming us into the BNI family Mike and Beth you guys are the best!!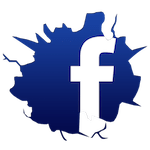 In town from Missouri, what an amazing gym to drop into, the facility was great and the staff exceptional. Defiantly will drop in again if ever in town.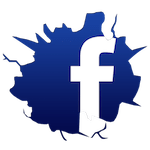 Great box! Did two drop in WOD's, the Coaches and members made me feel like i have always been apart of the box. Thanks Beth, Mick, Mike and all the members of BNI. Very welcoming and hard training. Definitely will be dropping in again when I come back in town. Coaching staff is awesome.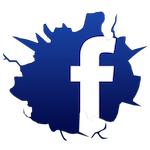 Awesome crossfit location!! You feel the love, support, encouragement!!! Mick "Fear the beard" is fantastic.. He loves the sport, is super knowledgeable & detailed when showing you the movements... Highly recommend this place if you want an awesome community, exercise geared around spontaneous routines & you just want to get away from a boring gym going solo!!!
Crossfit BNI is a great facility, made that way by all the people beginning with Mike and Beth and going to all the trainers and people working out. I have felt so welcome and encouraged by the family atmosphere and look forward to continued PR's. Thank you BNI!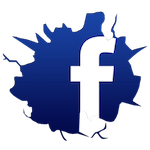 My wife and I have played around with the idea of getting into CrossFit a couple times over the years, we even tried CrossFit BNI using a GroupOn a couple years back, but didn't commit long term because she got pregnant with our twin daughters. Eventually we came back after trying other gyms and not finding the intense, yet family-like atmosphere we got at CrossFit BNI. Our kids even begged us to let them join the CrossFit for Kids program they had.
We have been back for a few months now and we are both already seeing immense gains in strength, endurance, and tone... And I have added 10 pounds of lean muscle mass while dropping from a snug size 36 to a comfortable size 34. Unfortunately due to my wife's job we are having to move, and one of our biggest regrets about leaving is having to find a new gym... We'll not find another that compares to the family we have gained here. Mike and Beth, you guys have put together one great gym and the atmosphere, the competitions, the barbecues, the supportive nature of the staff and members alike is unlike no other. So, to all of the BNI staff and family THANK YOU! We will miss you and can't wait to come back in a few years and rejoin!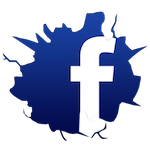 After about 5 months or so as a proud member of Crossfit BNI and a newbie at Crossfit I have nothing but positive feedback about the caring and dedicated coaches, inspiring athletes and an amazing box. Crossfit it's now and will always be, thanks to them, a part of my life. Thank you.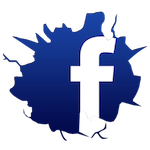 Going on 6 months now since I joined the BNI family, I am proud to say I am now 38 pounds lighter and stronger both physically and mentally than ever before! I have introduced a handful of others to crossfit and all now embrace it as part of their lives, even the biggest skeptics! So grateful for the entire BNI family, each of you have impacted my journey in one way or another but special thanks to Brian Shaffer and Michael Caldwell for pushing me further than I ever thought possible! Looking forward to the next 6 months when I begin my transition from a participant to a competitor...there is a senior circuit right?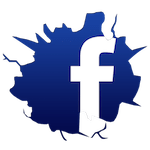 Awesome gym! Great coaching at 5 am which is hard to find and great community. This place is for everybody that wants to get fit and stay healthy.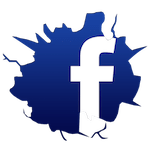 Awesome box! The staff were really friendly and very informative. I liked that they were big on making sure your form was correct. I also liked that you can bring your kids so family friendly. Def going back!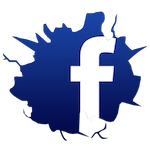 This place can and will literally change so many aspect of your life positively if you just show up. If you don't your only cheating yourself. It's the best money you'll ever spend.
I had the pleasure of meeting and working with some great coaches and athletes during my trip to FL. Thank you so much for the hospitality, I can't wait to come visit again!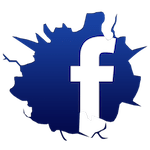 Great Box, excellent coaches. There is a great vibe at this box and it is a fun place to workout.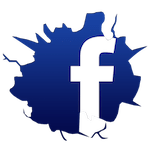 Great gym with even better coaches. Glad I found this place.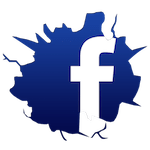 I love this box!!!! My body has changed dramatically since I've joined a year ago! Thank you Crossfit BNI.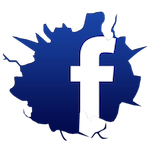 Was in the area and got to drop in, awesome cos he's great facility !!!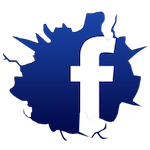 Epic it's better then the gym but I like the fact they are all really nice people and very helpful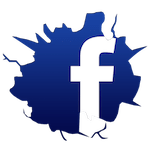 Awesome place. Great coaches. Incredible people. I highly recommend this box to anyone considering CrossFit.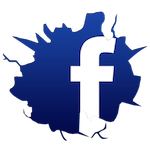 This is stand up business! The owner are friendly and down to earth and there's no place I would rather work out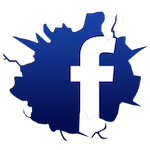 Best workout ever! The owners and all the instructors are extremely friendly and helpful. They take the time to make sure you're doing the exercises correctly. BNI is so much better than the typical gym!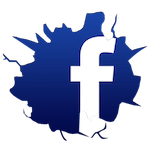 Friendly crossfitters, knowledgeable coaches.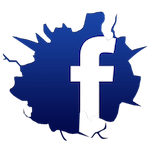 Beth, Mike, and Mick were awesome! I got Through my on ramp beginning classes this week... Now on to the WOD's!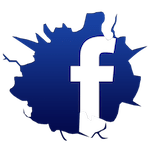 Great atmosphere and killer wods this place is no joke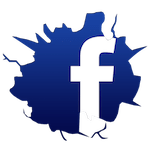 My home. Where my life changed and dreams came true.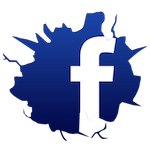 Thank you guys for the great hospitality. Awesome box!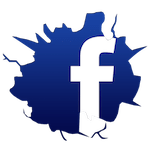 Awesomeness! Brought me to the next level in CF. Great inspiration with couches that care. Come join the BNI family!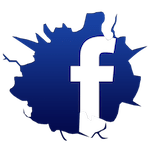 A very friendly but competitive experience. The owner makes you personally feel welcome.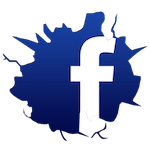 I absolutely love it, I'm addicted!!!! Incredible after only 30 days the difference it makes in my strength and definition!!! Motivating and dedicated people!!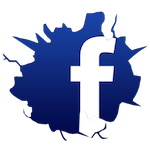 I started crossfit at BNI over 3 years ago. Excellent coaching and programming.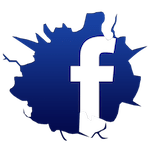 Fantastic! !! Best workout ever and yet so addicting! On my second month:)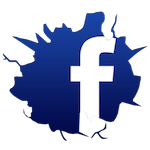 Love at first workout! ❤️