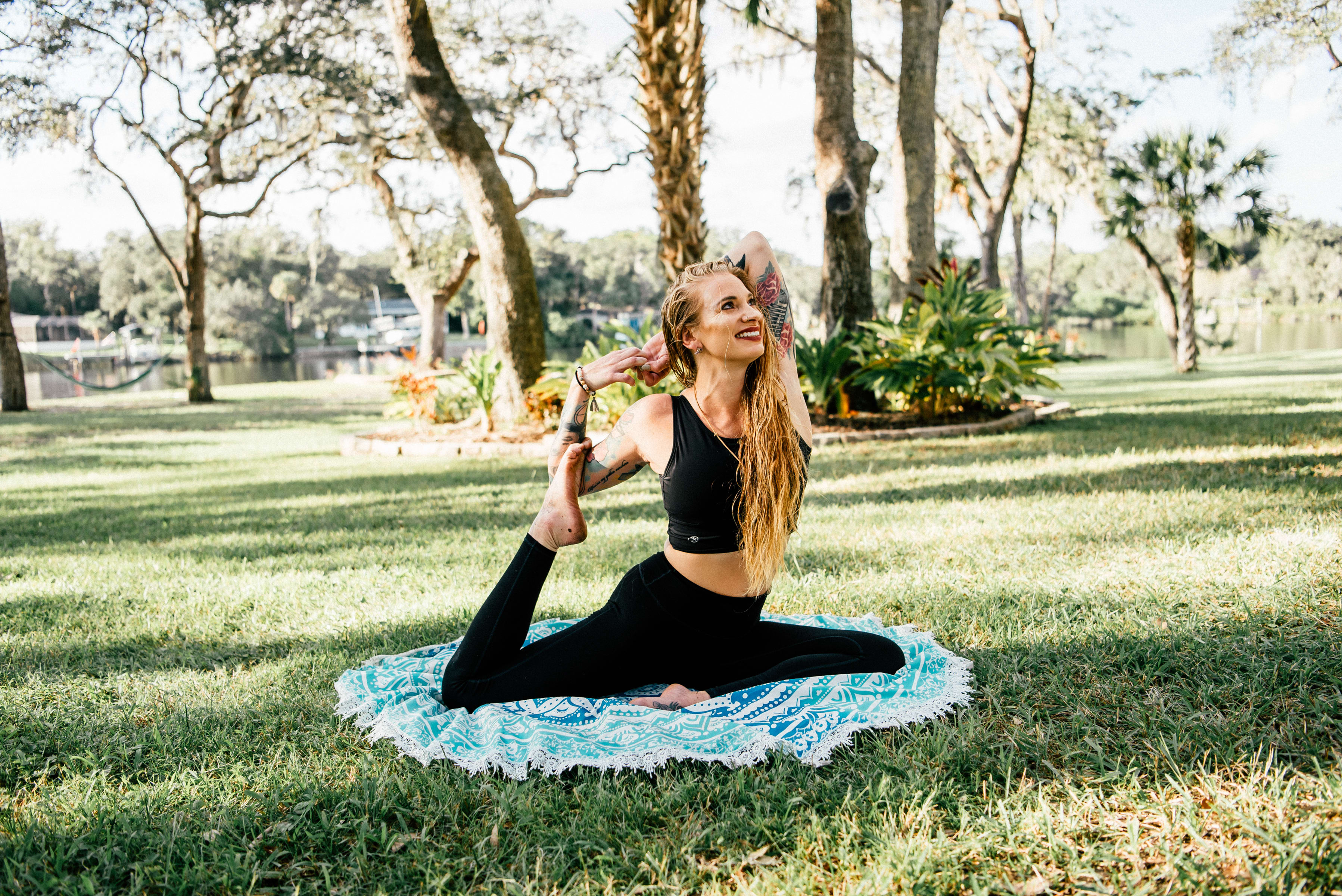 Erin Ciacciarelli
College Attended/Degree/ What you do now
I moved from the Jersey Shore to attend Full Sail University in Winter Park, FL. I graduated with my Masters degree in Entertainment Business at the ripe age of 22.
I have my own business Rising Vibes Wellness that features workshops, classes and yoga retreats. I teach in many different types of environments such as; music festivals, breweries, yoga studios, fitness gyms, corporate workplaces, hotels, assisted living facilities and behavioral health centers. I also do private instruction.
Athletic Background/ Certifications
I've been playing sports since I could walk. Everything from soccer, basketball, tennis, field hockey (if you're from up north you know this is a real thing lol), lacrosse, track, gymnastics, dance, cheer, surfing and snowboarding. I played Div 2 college Lacrosse in Philadelphia before moving to Florida.
I am a 500-hr Registered Yoga Teacher with the following certifications:
300-hr Advanced Yoga Teacher
200-hr Vinyasa Yoga Teacher
Yoga Alliance Continued Education Provider
Aerial Yoga Teacher
Reiki Level 2
Prenatal Yoga
Yin Yoga
Kids Yoga
Restorative Yoga
Sound Bowl Healing
How did you find CrossFit?
The globo gym was getting boring, so I wanted to try something new. It was love at first AMRAP.
Favorite CrossFit move
Anything 'gymnastic-y', handstands, just being upside down.
CrossFit Athlete you most like to WOD with
Annie Thorisdottir…..1 because everyone says we look like sisters…it's a ginger thing…2 cause she's just an overall badass babe.