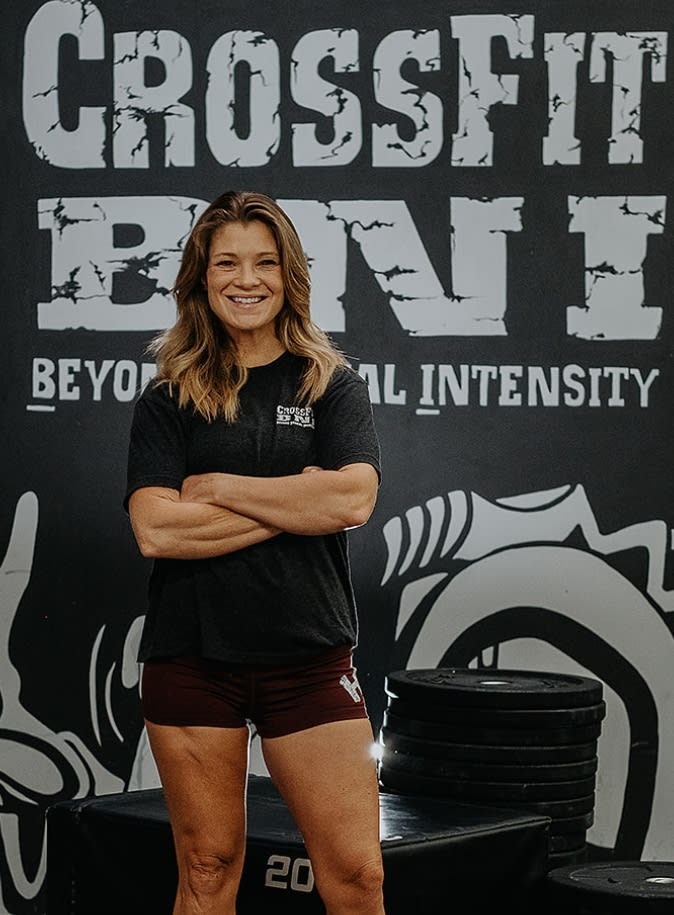 Jill Ritenauer
College attended/Degree/Military Service and what you do now
After high school I joined the Air Force and proudly served 12 years, eight of those years were spent on active duty. In 2010 I moved back home and have spent the majority of my time focusing on raising my family. From 2015-2020 I ran my own mobile fitness business...but then Covid.
Your athletic background
Since I come from a very athletic family it is only natural that I have always loved sports and being outdoors. Softball was the sport I shined in, I played competitively from the time I was 10 till I joined the Air Force. I also played Volleyball and was on the high school swim team and cross country team. Although I was never elite I knew that I loved the drive of pushing myself out of my comfort zone. Once I joined the Air Force, I played every intramural sport I could. In 2009 I learned of CrossFit and immediately fell in love with the sport! I got my first level 1 certification in the fall of 2009 and I was just recently recertified in 2019. and I've been training and coaching off and on since then...mostly on because I love it that much and really believe in the studies behind the theory. I was also a Mad Dogg spin Instructor for 10 years and was the Group Fitness Manager at a local big box gym from 2013-2015...But Coaching CrossFit is what I love, so I am back to where it all started.
How did you find CrossFit
In 2009 I was working on Joint Base Andrews in Southern Maryland when my boss at the time approached me and asked if I would be interested in becoming a CrossFit Coach, I had never heard of CrossFit but it sounded cool so I signed myself up. David Castro and Chris Spealler were the two main Level 2 instructors that ran our course...After the first day I knew this would be something I would be a part of for a very long time....
My favorite CrossFit Move(s) are
Wall balls, rope climbs, and wall jump overs (although I don't know if that's an official CF move but they are super fun)
CrossFit Athlete I'd like to WOD with....
Probably Dan Bailey....he's always smiling, and just seems like a real down to earth kind of dude.