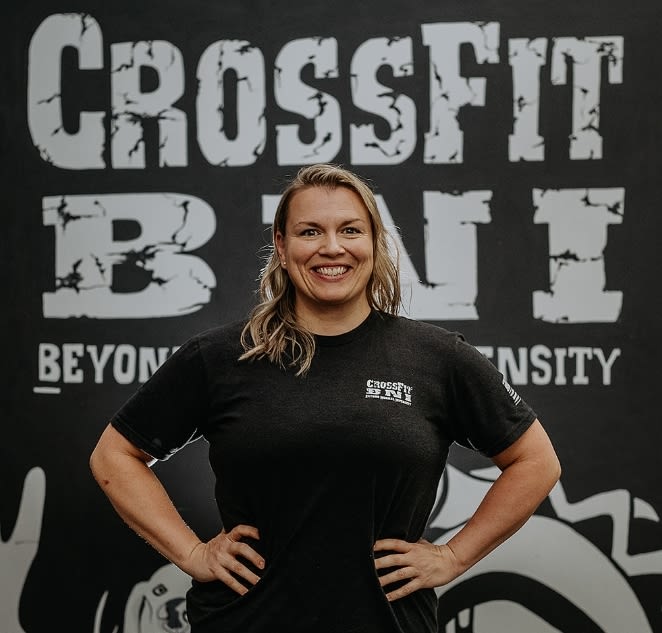 Kirsi Mapes
College attended/Degree/Military Service and what you do now.
I hold a degree in Physical Therapist Assisting from the State College of Florida. I have been practicing for 15 years now and am currently in home health.
Your athletic background (did you play competitive sports, college sports; your certifications – (including what CrossFit certs you have).
I did not play competitive sports as a child. I found out I was competitive when I found CrossFit. I have my L1 Crossfit Trainer certification and will be pursuing my L2 certification in 2024.
How did you find CrossFit?
I was encouraged by my friend and fellow coach, Damion. After years of saying I would go, I committed and am here to stay.
Favorite CrossFit move (could be Oly lift, other lift, cardio move, even burpees (if you really love them!))
My favorite CrossFit movements are Deadlift, Overhead Squat, and Dumbbell Snatches. I also enjoy the assault bike!
CrossFit athlete you would most like to WOD with (and for what reason).
Sam Briggs...she embodies everything Crossfit means to me...fitness, the spirit of sport, and supporting others.