Teach Your Child Lifelong Habits Of Physical Activity With Our Kids CrossFit Classes
Stay active this summer with BNI CrossFit KIDS!
Looking for the best way to keep your kids active and excited? Look no further than our CrossFit Kids Classes in Riverview. At CrossFit BNI, our certified instructor-led classes offer students a fun way to build a foundation of fitness, strength, flexibility, and routine, all geared to our members aged 5-13.
Don't let summer be a time for inactivity! Counter-balance the habits of binge-watching and inactivity. Set them on the path to life-long fitness with our Kids CrossFit classes.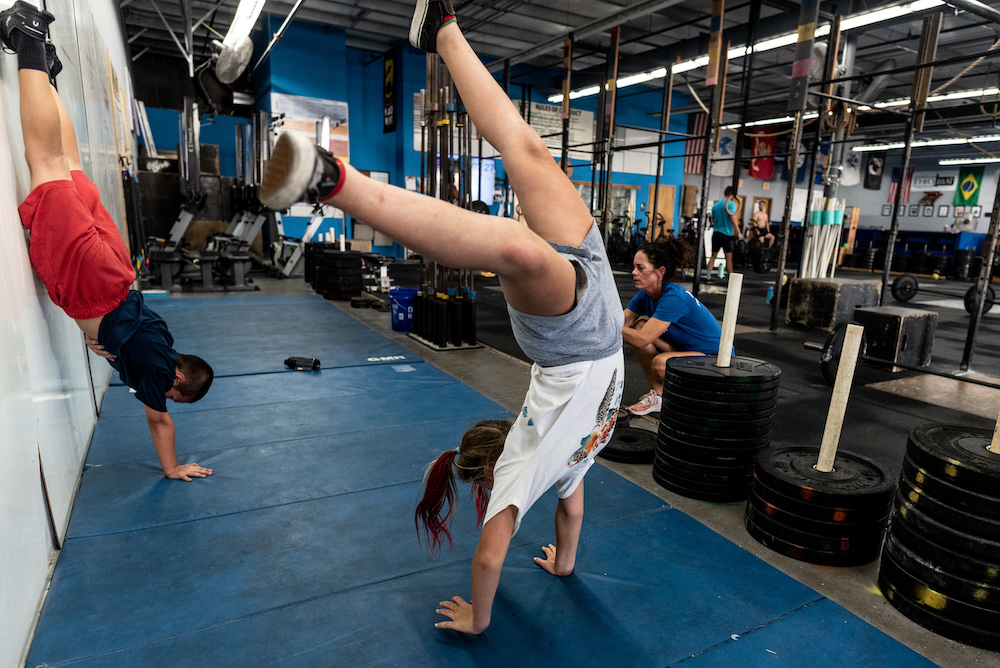 Kids CrossFit In Riverview, Tampa, and Brandon Includes A Wide Range Of Movements Skills
Of course, we're not trying to groom the next CrossFit Games champion or World's Strongest Man. Our Kids CrossFit classes are all about introducing your child to the excitement of exercise and competition.
We cover a wide range of movements and skills and offer scaleable instruction for students of all abilities.
At CrossFit BNI, your child can take on:
Strength exercises
Cardio
Gymnastics
In no time, they'll master skills like how to push, pull, run, throw, climb, lift, and stay injury-free.
PLUS Kids CrossFit Is A Great Way To Instill Valuable Life Skills
Sure, kids make plenty of friends in school. But how often do they get to interact in an open environment where they can learn lessons of competition, teamwork, and communication?
Our Kids CrossFit Classes in Riverview are led by insured and certified coaches who help students learn vital life skills in a safe, structured setting.
In no time, your child will learn:
Boosted self-confidence and self-esteem
Improved communication and teamwork skills
An unwavering sense of accomplishment

We offer CrossFit kids every Monday, Tuesday, Wednesday, and Friday evenings from 5:15 PM - 6 PM with Coach Heather.
Classes are just $15 per day for a single drop-in rate or $120 per month. $10 off per month for each additional child.
Give your child all the tools they need to succeed today. Learn more about CrossFit BNI or get started now by filling out the short form on your screen.